Posted by Chris Carpenter on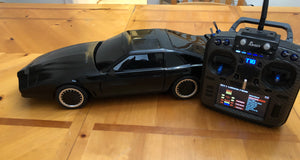 When I was a kid I loved Knight Rider.  I had a plastic toy KITT car that  would play sounds from the show when you pressed the license plate. It was a great toy.  I recently  looked it up online and was thinking about buying one. They weren't crazy expensive. But then I got to thinking, I could make that car and something better.  The best thing about all of the affordable tech we have now is that you can affordably make a lot of things you dreamed of as a kid pretty easily. I figured 3D printing would be...
Posted by Chris Carpenter on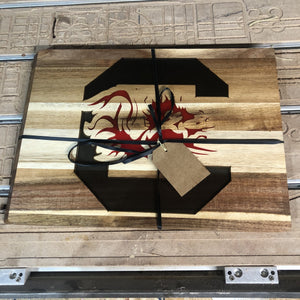 Mother's day just passed and this year I decided to give my Moms something besides flowers.  I've been having fun with resin and decided to try to engrave some wood cutting boards and do a resin inlay.  I setup the design in Aspire and started with some fancy capital letters to v-carve. The designs carved in the wood pretty easy.  Next up I went to fill with resin. I chose Alumilite Amazing Clear Cast resin over my normal Alumilite Slow.  It's not a very big pour but Alumilite slow cures fast and bubbles are hard to manage without a pressure...
Posted by Chris Carpenter on
Tags:

art, burl wood, casting, cube, hello kitty, Mandalorian, mold, resin, sphere, star wars, starship, Tie Bomber