Blog — woodwork
Posted by Chris Carpenter on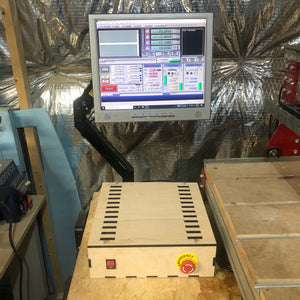 I've had a CNC machine for over 10 years. This is actually my second machine.  The first was a small machine that I mainly used for cutting foam.  The first control box I built was a mess and I built it in a plastic container. It was poorly done and I won't even show a picture. I've been meaning to build a proper enclosure for my G540 and just redo my work space in general.    First, I designed and laser cut a box for the G540.  My machine is from Avid CNC and I use the limit sensors they...
Posted by Chris Carpenter on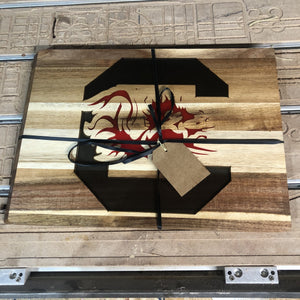 Mother's day just passed and this year I decided to give my Moms something besides flowers.  I've been having fun with resin and decided to try to engrave some wood cutting boards and do a resin inlay.  I setup the design in Aspire and started with some fancy capital letters to v-carve. The designs carved in the wood pretty easy.  Next up I went to fill with resin. I chose Alumilite Amazing Clear Cast resin over my normal Alumilite Slow.  It's not a very big pour but Alumilite slow cures fast and bubbles are hard to manage without a pressure...