Posted by Chris Carpenter on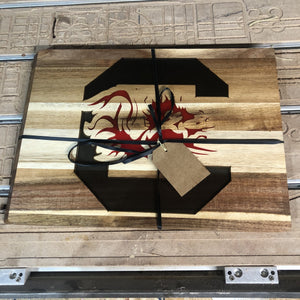 Mother's day just passed and this year I decided to give my Moms something besides flowers.  I've been having fun with resin and decided to try to engrave some wood cutting boards and do a resin inlay.  I setup the design in Aspire and started with some fancy capital letters to v-carve. The designs carved in the wood pretty easy.  Next up I went to fill with resin. I chose Alumilite Amazing Clear Cast resin over my normal Alumilite Slow.  It's not a very big pour but Alumilite slow cures fast and bubbles are hard to manage without a pressure...
Posted by Chris Carpenter on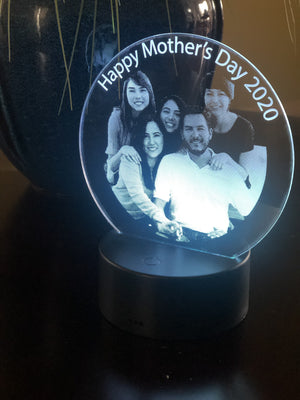 Mother's Day is coming up and like everybody else I need to give out gifts to the very deserving moms in my life.  I wanted to make something that was unique, memorable and most importantly usable throughout the year.  Family photos and photos in general are alway precious to most moms.  So, I decided to gen up something to uniquely display the photos. I'm etching the photos onto 1/8" thick acrylic.  I just started using Lightburn software and I have to say its a HUGE upgrade over RDWorks.  The software makes converting images into a laser engravable format a breeze....
Posted by Chris Carpenter on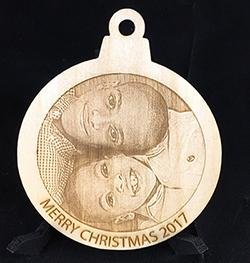 Add something special to your Christmas tree this year with a custom wood Christmas ornament from CCHobby!  These custom ornaments can be etched with a photo and text of your choosing.  Or you can keep it simple with "Merry Christmas 2019".  We can etch any photo onto the ornament.  Go for a traditional family photo or a fun inside joke.   The ornaments are laser engraved and cut from baltic birch wood.  Have a look at some of our examples below: