Posted by Chris Carpenter on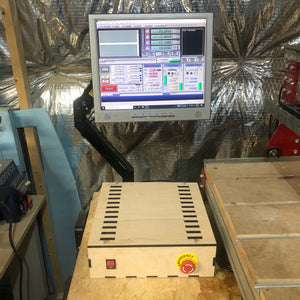 I've had a CNC machine for over 10 years. This is actually my second machine.  The first was a small machine that I mainly used for cutting foam.  The first control box I built was a mess and I built it in a plastic container. It was poorly done and I won't even show a picture. I've been meaning to build a proper enclosure for my G540 and just redo my work space in general.    First, I designed and laser cut a box for the G540.  My machine is from Avid CNC and I use the limit sensors they...
Posted by Chris Carpenter on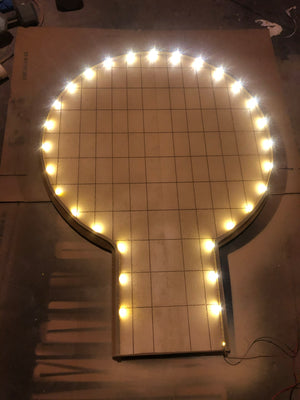 After getting the Lego Millennium Falcon table built, I decided to build a landing pad.  Most people go for Docking Bay 327 from the Death Star. I decided to go with my favorite Star Wars backdrop, Bespin.  The scene where the falcon flies through the clouds to the landing pad at sunset has always been a favorite.   I got the idea from a RPF build you can see here.  That one was a stand alone so I need to make some changes.  I needed the bottom to be flat so it would go in the table.  I decided to make...
Tags:

build, CNC, han solo, landing pad, LED, lego, lego star wars, MDF, Millennium Falcon, Star Wars, wood