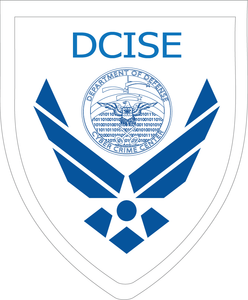 US Air Force Retirement Plaque
Wood retirement plaque cut and engraved as shown in the image.  "DCISE" & the Air Force logo will be engraved and filled with blue resin.  The sign will be 19" wide and 22" tall cut from 3/4" thick wood.
The DC3 logo will be engraved on wood medallion and mounted on top of the shield as shown.
The sign will be delivered to DC3