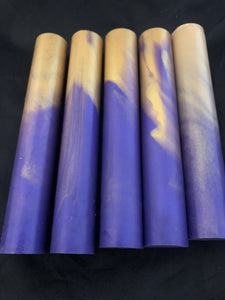 Burl Wood Purple and Gold Resin Chalk Holder and 3 Cue Chalk Holder
Custom order for a resin 3 cue holder and wood and resin predator chalk holder utilizing LSU colors ( Purple & Gold).
3 cue holder will be purple and gold resin.  Chalk holder will be burl wood, purple and gold resin with predator chalk holder.