Posted by Chris Carpenter on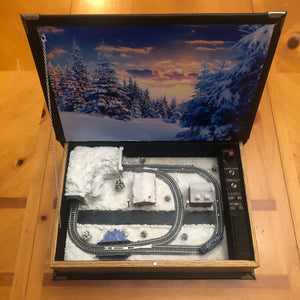 Following up on my Z scale train in a box, I had some track left over so I decided to do a small layout in book.  I ordered a one of the cool boxes that look like a book on Amazon.  It's about 12"x9" on the inside.  Just enough for a Rokuhan Shorty loop layout. The box cover wasn't something I really loved though. So I decided to recover it black "faux" leather and put some engraving on it.  Turns out engraving on black leather doesn't really show up well. So my next option was to use foil.  I read up...
Posted by Chris Carpenter on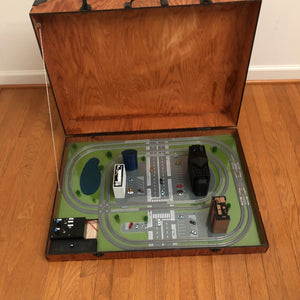 Continuing on from part 1, with my Rokuhan Shorty build, everything is almost done.  The box is built, the layout is installed and I have all the lights working.  The only thing left to do is the background image for the lid, install the train stop and tidy up the control box area. .  I 3D printed a box to hold both Shinkansen trains and a cover for it.  As its setup now the trains stay snug when the box is transported.  I added a chain to hold the box lid vertical when its opened.  The box hinges, latches and...