Posted by Chris Carpenter on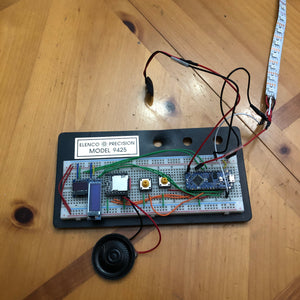 7/115/2023 Update - Revised connection diagram and code    I've been having a blast building Star Wars blasters.  Adding the electronic sound and lights has not been as fun.  There are options available but all of them are bit more complicated than what I have been looking for.  Proffieboards are great but they are expensive and currently hard to find.  FX Blaster OS is free but requires specific hardware and just won't run on any old Arduino board.  I wanted something that could be easily loaded on just about any Arduino board and with simple functionality.  When I build a...
Posted by Chris Carpenter on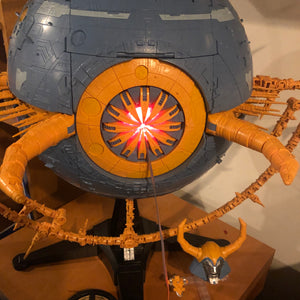 "A ginormous weird lookin' planet just showed up in the suburbs of Cybertron." I got my Haslab Unicron and it is awesome!!! But it doesn't speak.  I really love Orson Wells voice as Unicron, even if he didn't.  So, I'm going to make my Unicron speak.   Below is a test run of a setup I'm working on.  I'm planning to separate the planet ball from Unicron and inside mount the electronics.  The goal is to use addressable WS2812B LED to light Unicron's maw.  I will also have a DFPlayer MP3 player connected to a Adafruit Circuit Playground Bluefruit to play...