Posted by Chris Carpenter on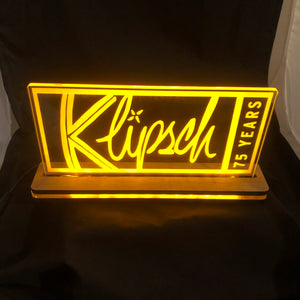 I recently completed a contract with Klipsch to produce lighted signs in celebration of their 75th Anniversary. Check them out: .   CCHobbyFun creates custom lighted signs. Reach out if you are interested in having something made for you, your company or event.
Posted by Chris Carpenter on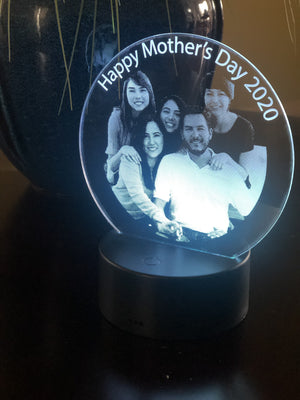 Mother's Day is coming up and like everybody else I need to give out gifts to the very deserving moms in my life.  I wanted to make something that was unique, memorable and most importantly usable throughout the year.  Family photos and photos in general are alway precious to most moms.  So, I decided to gen up something to uniquely display the photos. I'm etching the photos onto 1/8" thick acrylic.  I just started using Lightburn software and I have to say its a HUGE upgrade over RDWorks.  The software makes converting images into a laser engravable format a breeze....