Blog — Shinkansen
Posted by Chris Carpenter on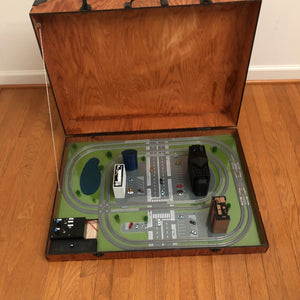 Continuing on from part 1, with my Rokuhan Shorty build, everything is almost done.  The box is built, the layout is installed and I have all the lights working.  The only thing left to do is the background image for the lid, install the train stop and tidy up the control box area. .  I 3D printed a box to hold both Shinkansen trains and a cover for it.  As its setup now the trains stay snug when the box is transported.  I added a chain to hold the box lid vertical when its opened.  The box hinges, latches and...
Posted by Chris Carpenter on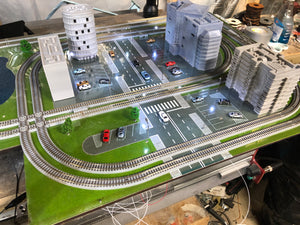 I'm working on a small (3'x2') Rokuhan Shorty layout. I plan to put it in a suitcase sized case so it will be portable and easily stored.  The layout is going to be based on a modern city.  This is my first time working with Z scale and I really like it.  The layout has an inner  and outer track with switches and fits in a pretty small space. I have the track layout done and the mounting board.  I designed a city block with an intersecting road to lay the track on.  It's printed on glossy poster paper. To...