Blog — lighted
Posted by Chris Carpenter on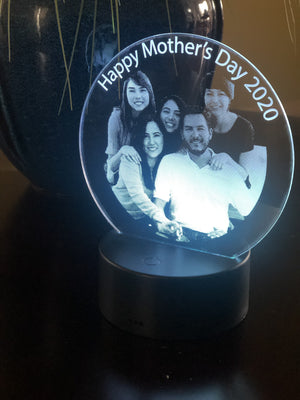 Mother's Day is coming up and like everybody else I need to give out gifts to the very deserving moms in my life.  I wanted to make something that was unique, memorable and most importantly usable throughout the year.  Family photos and photos in general are alway precious to most moms.  So, I decided to gen up something to uniquely display the photos. I'm etching the photos onto 1/8" thick acrylic.  I just started using Lightburn software and I have to say its a HUGE upgrade over RDWorks.  The software makes converting images into a laser engravable format a breeze....
Posted by Chris Carpenter on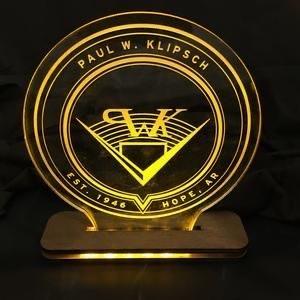 CCHobbyFun is now supplying edge lighted acrylic signs to speaker maker Klipsch for display in their heritage showrooms.  The signs can be seen in Klipsch stores around the world.  The signs featured the distinctive Klipsch logo and are mounted on a walnut stained base.  The soft yellow glow provides a distinctive accessory to Klipsch speakers and audio equipment.