Blog — lasercutting
Posted by Chris Carpenter on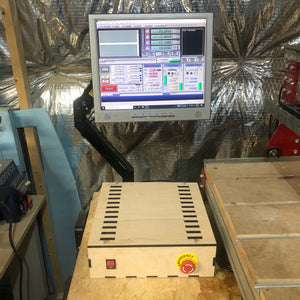 I've had a CNC machine for over 10 years. This is actually my second machine.  The first was a small machine that I mainly used for cutting foam.  The first control box I built was a mess and I built it in a plastic container. It was poorly done and I won't even show a picture. I've been meaning to build a proper enclosure for my G540 and just redo my work space in general.    First, I designed and laser cut a box for the G540.  My machine is from Avid CNC and I use the limit sensors they...
Posted by Chris Carpenter on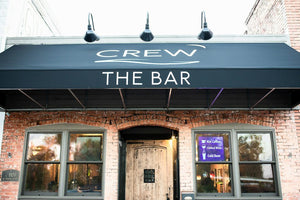 CCHobby created a pair of large lighted acrylic signs to brighten up the front windows of Crew, The Bar in Florida.  The signs provide a lively and inviting storefront to an already hopping bar.  Both signs are 24"x24" and enclosed in wood frames suitable for mounting.  One sign is lit in a static blue and the other it done in RGB allowing it to display in almost any color complete with flashing, fading and remote on/off. Please contact us if you are interested in similar signs or looking for something unique to suit your venue.         
Tags:

acrylic, Bar, Custom, edge lit, florida, lasercut, lasercutting, led lights, light, lighted signs, marketing, Signs