Blog — Klipsch
Posted by Chris Carpenter on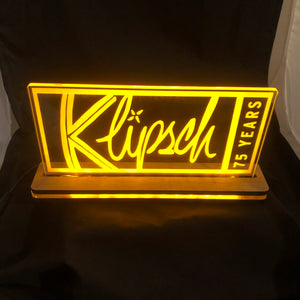 I recently completed a contract with Klipsch to produce lighted signs in celebration of their 75th Anniversary. Check them out: .   CCHobbyFun creates custom lighted signs. Reach out if you are interested in having something made for you, your company or event.
Posted by Chris Carpenter on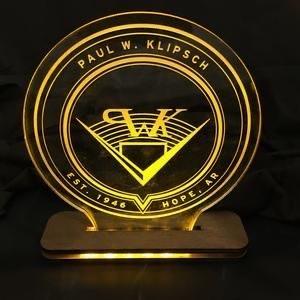 CCHobbyFun is now supplying edge lighted acrylic signs to speaker maker Klipsch for display in their heritage showrooms.  The signs can be seen in Klipsch stores around the world.  The signs featured the distinctive Klipsch logo and are mounted on a walnut stained base.  The soft yellow glow provides a distinctive accessory to Klipsch speakers and audio equipment.