Blog — Custom
Posted by Chris Carpenter on
CCHobby recently designed 20 lighted nameplate signs for installation in the FAA Challenger Space Operations Room. CCHobby nameplate signs can be customized with any text, graphics or photos.  CCHobby was chosen because of another well received lighted sign installation at Wallops Island for NASA. The install called for the signs to be mounted on poles next to monitors in a control room style layout.  Custom 3D printed mounts were designed for the signs along with the logos and text. The mounts and signs all cam out great and the customer is very pleased. Here are some pics of the signs. ...
Tags:

3D printed, control room, Custom, DoD, edgelit, FAA, Government, LED lights, lighted sign, monitor, NASA, Wallops Island
Posted by Chris Carpenter on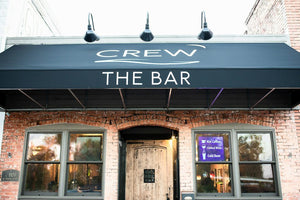 CCHobby created a pair of large lighted acrylic signs to brighten up the front windows of Crew, The Bar in Florida.  The signs provide a lively and inviting storefront to an already hopping bar.  Both signs are 24"x24" and enclosed in wood frames suitable for mounting.  One sign is lit in a static blue and the other it done in RGB allowing it to display in almost any color complete with flashing, fading and remote on/off. Please contact us if you are interested in similar signs or looking for something unique to suit your venue.         
Tags:

acrylic, Bar, Custom, edge lit, florida, lasercut, lasercutting, led lights, light, lighted signs, marketing, Signs
Posted by Chris Carpenter on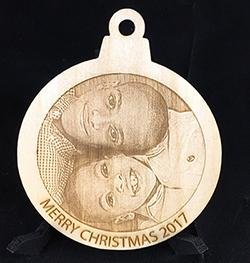 Add something special to your Christmas tree this year with a custom wood Christmas ornament from CCHobby!  These custom ornaments can be etched with a photo and text of your choosing.  Or you can keep it simple with "Merry Christmas 2019".  We can etch any photo onto the ornament.  Go for a traditional family photo or a fun inside joke.   The ornaments are laser engraved and cut from baltic birch wood.  Have a look at some of our examples below: