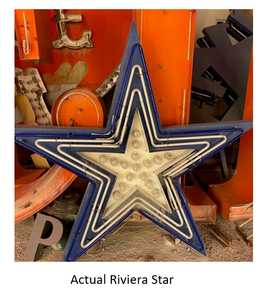 Custom Riviera Star Award Sign
Approximately 20"x 14" lighted die cut acrylic award sign.  Sign will be die cut in the shape of a star and engraved to resemble the Riviera casino lighted star sign.  Sign will also be engraved at the bottom with text provided by the customer.

The sign will be powered by a rechargable battery and lit with white LEDs.